Monthly publication
February 2003 Issue

Editorial Notes: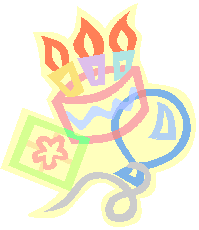 Welcome to the February 2003 issue. This month marks the completion of this newsletter's third year of publication. The newsletter has grown a lot since the first issue We would like to take this opportunity to thank all the authors who helped make the LCN a great publication for the past three years. We are looking forward to even a better LCN in the future.
We just updated the articles index and organized it. The index now features all articles from February 2000 to December 2002. Remember that you can use articles that appeared in the LCN in your educational publications and newsletters. See the Citation Info for the details.
We are happy to announce that we have a new team member on board. Tracey A. Stuckey-Mickell from Northern Illinois University will be writing the new Learning Technology column. Her first contribution appears in this issue.
Enjoy the new issue!
~ Mon Nasser, Editor

IN THIS ISSUE:
*~*~*~*~*~*~*~*~*
LCN Links:
Please pass the following LCN address to your colleagues:
http://www.learningassistance.com/ to your colleagues.
*~*~*~*~*~*~*~*~*
Note: Outside Links will open in a new browser window