May 2004 Issue

Student Study Skills Tips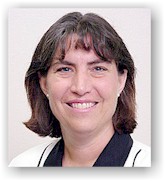 By Robin York, Chemeketa Community College
Email: yorr@exchange.chemeketa.edu
Study As Though You Are Preparing to Take a Test
Students often make the mistake of only studying rigorously right before an exam. They don't realize that they should study as though they are preparing for a test - - all of the time.

Since students will be responding to questions on a test, they should spend study time predicting exam questions. They should always turn textbook notes and classroom notes into potential test questions. And, of course, answer the questions that they develop.

Successful students buy study guides that accompany textbooks and they work through the questions contained in the study guides. Students should not hesitate to formulate their own questions. Most of the time, students create test questions that closely match the instructor's questions.
*~*~*~*~*~*~*~*~*