January 2004 Issue

Student Study Skills Tips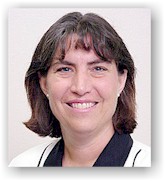 By Robin York, Chemeketa Community College
Email: yorr@exchange.chemeketa.edu
Starting Over!
One of the greatest things about school is the feeling of starting over each term. As you begin this term, review some of the following tips on getting organized.
Identify your goals for the semester. Break these goals into small chunks so you can make steps to achieve them. Put your goals on paper and review them often. This simple process can keep you motivated and make you a very successful student.
Invest in a term calendar, daily schedule book and donít forget small note paper (or post-it notes) for writing to-do lists.
Organize your desk or work space. Keep a supply of needed items on hand and in your backpack.
Below are standard supplies you should purchase:
3 ring note binder and notebook paper
#2 pencils
zipper pouch for notebook
diskettes
index flags, 3x5 index cards
scantron sheets
personal small stapler
Have an excellent term!!
*~*~*~*~*~*~*~*~*