May 2003 Issue

Student Study Skills Tips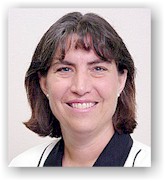 By Robin York, Chemeketa Community College
Email: yorr@exchange.chemeketa.edu
Listening and being "really present" in class
Good listening requires, first of all, a positive attitude toward the instructor and the subject being taught. Remember you must always think about ways in which a particular topic is interesting and important to learn. Focus on the content that is being covered, instead of faking attention and yielding to distractions.

Good listeners know how to focus on selected information to the omission of everything else. This means attending to the instructor's verbal messages and making the correct response, such as answering questions, asking questions and taking notes.

Being "really present" in a class requires effort. It is an active practice, not a passive process. The listener's eyes should focus on the speaker. Sitting upright indicates an eagerness to learn, plus helps students move and respond to the instructor. Students must make every effort to maintain mental alertness!

*~*~*~*~*~*~*~*~*
Questions or comments? Discuss this article with the author or with other readers by clicking here.
*~*~*~*~*~*~*~*~*