October 2002 Issue

Management Strategies & Tips
By Frank L. Christ
Email: flchris@mindspring.com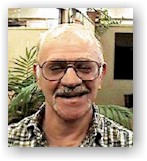 I have been writing this column since August 2000 and it has been a privilege and a pleasure to share my experiences as a learning support center administrator and consultant with you. Now, it seems time to pass along this privilege to another learning support center director, Jan Norton.
Jan's credentials for taking over this column on LSC management tips and strategies is impressive and relevant. Jan has been the Director of the Center for Academic Support at Missouri Western State College since 1984. At her institution, Jan has managed a multi-discipline tutoring center at open admissions four-year college, supervised a staff of 4 professionals, 30 student tutors, and one secretary. Jan has worked with faculty to develop course-specific skills workshops & tutorial programs. She has also overseen the mainframe database for client records and has used SPSS for program evaluation.
Jan has also served as a consultant in learning center administration, programs and services. Many of her many presentations at national and regional conferences have focused on learning support centers. Jan served as the leader of the CRLA Special Interest Group on Learning Center Management.
I leave the column in the capable hands of Jan Norton who will bring to it her own brand of creativity, accountability, and learning support center expertness.
Collegially....... Frank L. Christ
*~*~*~*~*~*~*~*~*
Questions or comments? Discuss this article with the author or with other readers by clicking here.
*~*~*~*~*~*~*~*~*