February 2002 Issue

About the Authors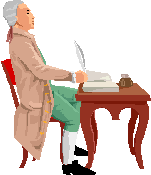 The Learning Center Newsletter is sponsored by AccuTrack and edited by Mon Nasser from Engineerica Systems, Inc. Following is some information about the newsletter's regular contributors.
Frank L. Christ
Frank has been actively involved with learning assistance for over 30 years. He is the founder and past coordinator (1972-1990) of the award-winning Learning Assistance Support System at CSU Long Beach. He is the creator, co-director, and coordinator of the highly successful Winter Institute. Other accomplishments include establishing LRNASST and serving as an editor and consultant for LSCHE. He also served as a faculty with the Kellogg Institute for the Training and Certification of Developmental Educators. In addition, Frank is the author end editor of several study skills and learning assistance books. Currently Frank is a Visiting Scholar at the U of AZ and offers on-line courses and lectures in the learning assistances field. For contact, email flchris@mindspring.com
*~*~*~*~*~*~*~*~*
Lucy MacDonald
Lucy specializes in learning technology and study skills. She began teaching online in 1992. Lucy designed first non technical online college class: Freshman Composition, 1992-97. She also designed and taught first national Study Skills class online in 1997. And she designed Instructional Technology online class in 2000. Lucy is the author of several books and publications on study skills and developmental education. For more info, visit http://www.lucyonline.com/
*~*~*~*~*~*~*~*~*
Susan Marcus Palau
Susan is the director of the Learning Center at Purchase College/SUNY. Susan has been writing her web site review column for the LCN since March of 2001. To contact Susan, email Susan.Palau@Purchase.edu
*~*~*~*~*~*~*~*~*
Mon Nasser
Mon is the founder and editor of the Learning Center Newsletter. He is also the developer of AccuTrack, a learning center reporting software. Mon received his Bachelor's degree in Computer Engineering in 1993, and followed it by an MS in Engineering Management in 1996. Mon is a software development manager at Engineerica Systems, Inc.

*~*~*~*~*~*~*~*~*
Gary K. Probst
Dr. Gary K. Probst has taught developmental reading and mathematics at Prince George's Community College since 1967. Currently, he offers online developmental Mathematics and Reading courses. Gary's web site offers valuable advice for developmental students - from organization to preventing developmental mathematics failure. You can visit his web site at this address: http://academic.pg.cc.md.us/~gprobst/
*~*~*~*~*~*~*~*~*
Barbara Stout
Barbara is a former SI supervisor at the University of Pittsburgh. She is a co-author of the Supplemental Instruction series, which started in the June 2001 issue of the LCN. You can contact Barbara by emailing bstout06@home.com
*~*~*~*~*~*~*~*~*
Jeanne Wiatr
Jeanne recently joined the SI team at the University of Memphis. She is a former SI supervisor at the University of Pittsburgh and a co-author of the Supplemental Instruction series. You can contact Jeanne by emailing jeannewiatr@yahoo.com.
*~*~*~*~*~*~*~*~*